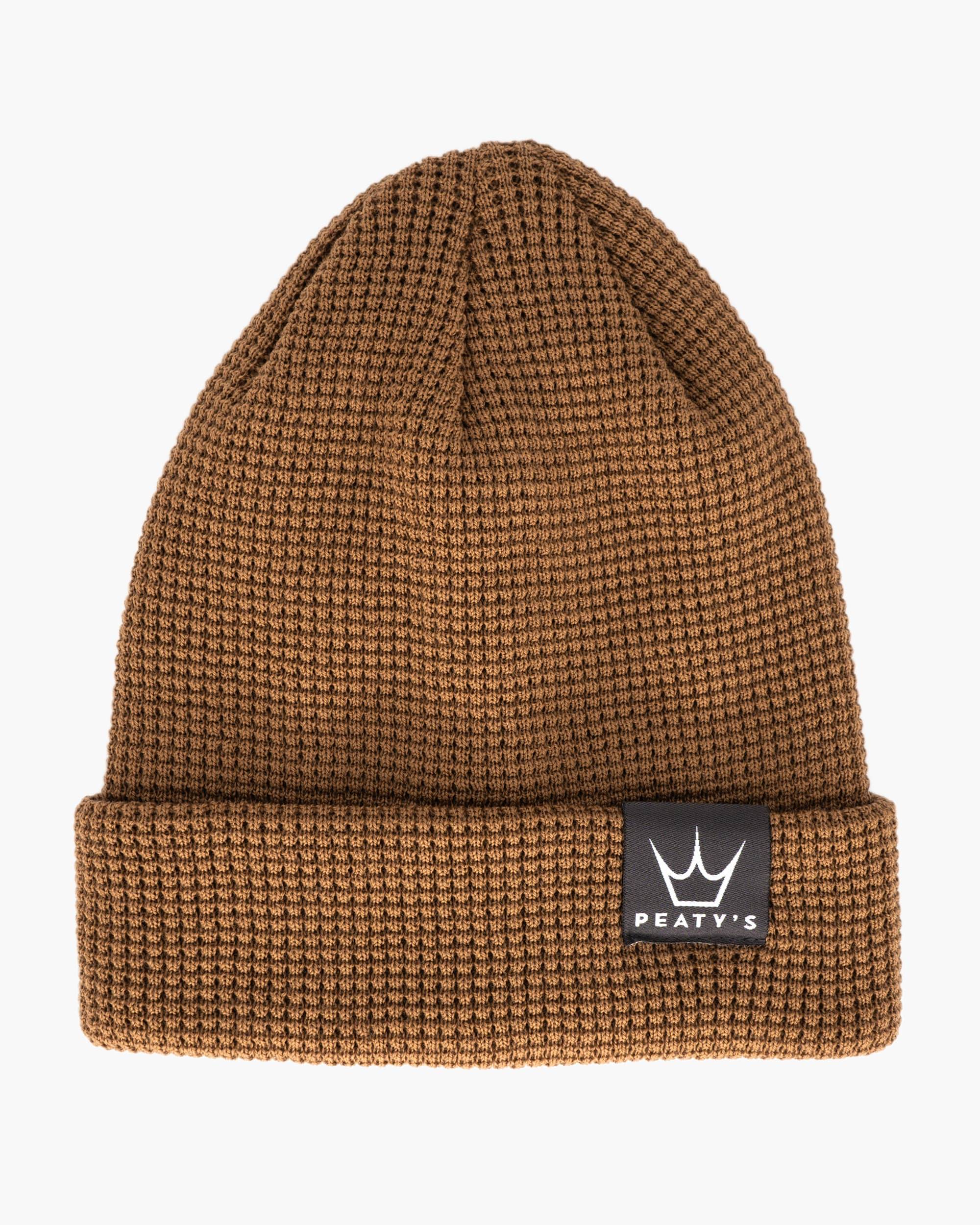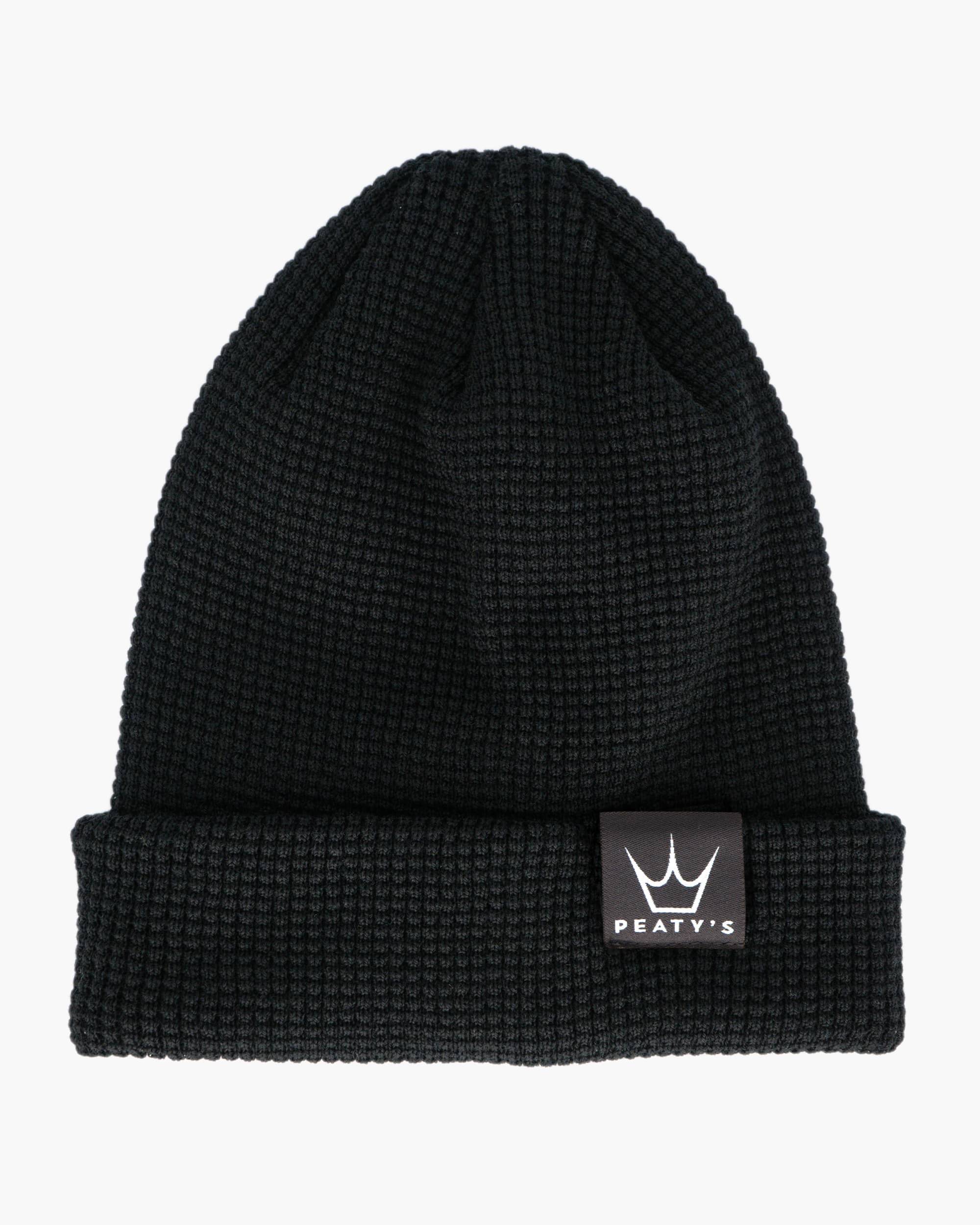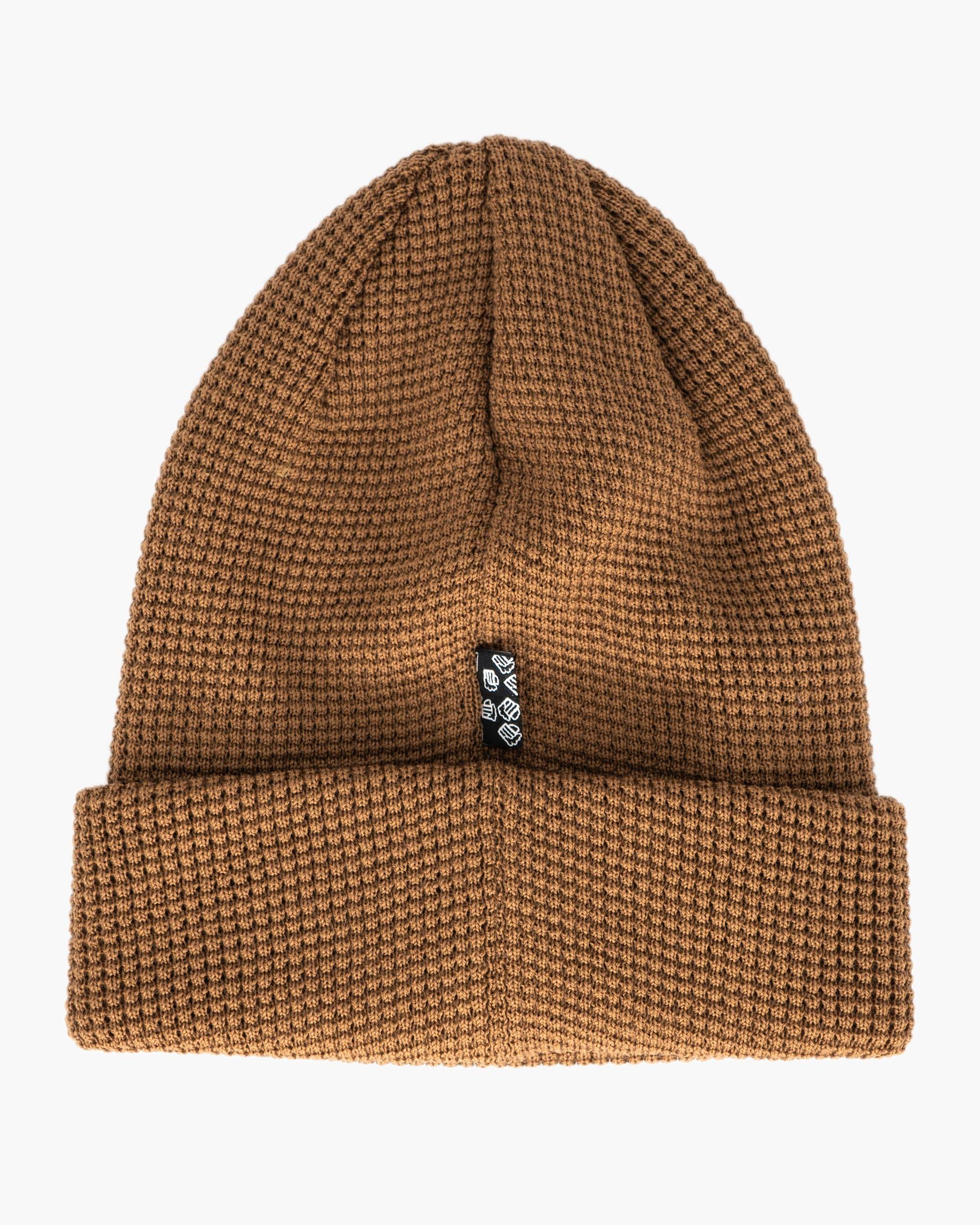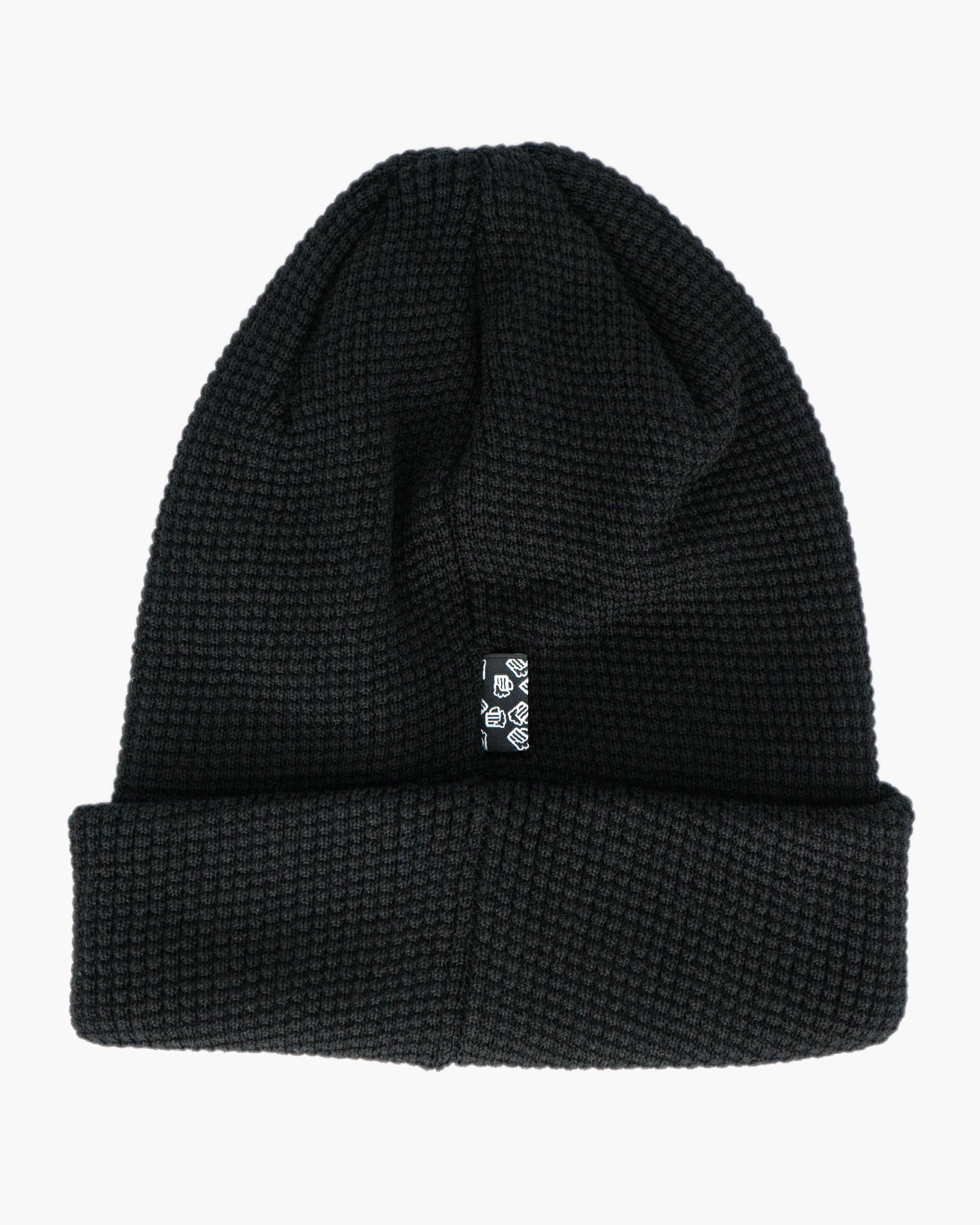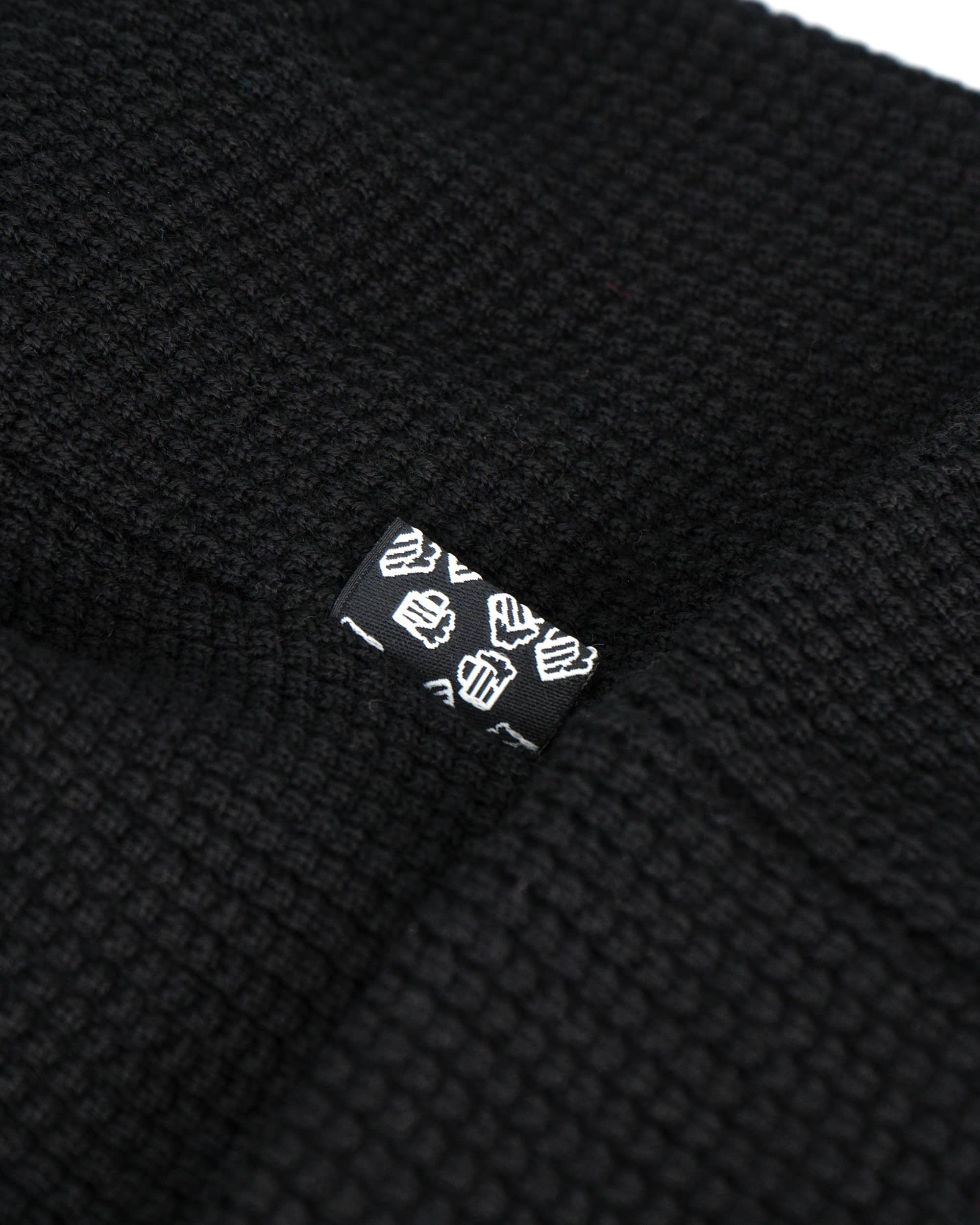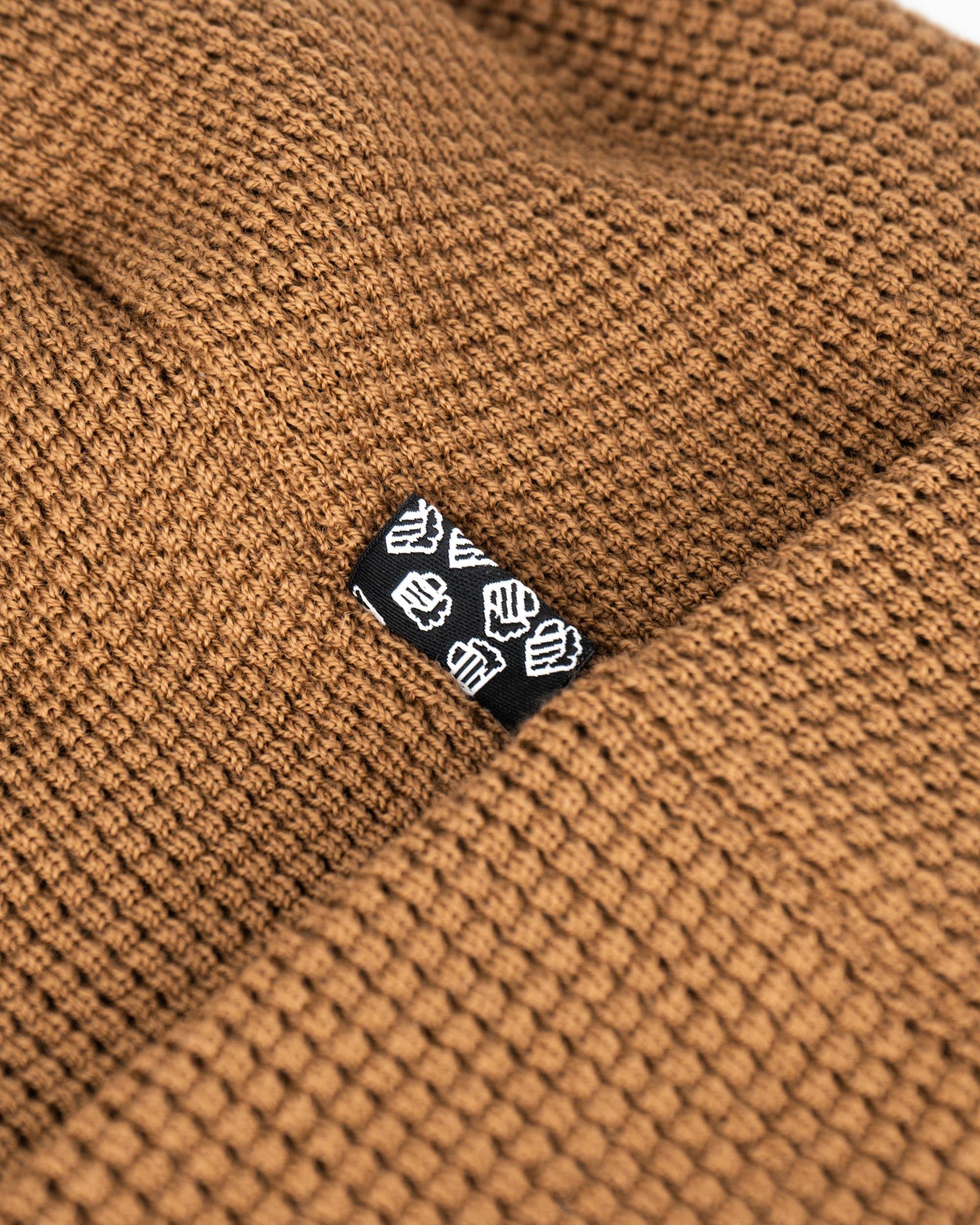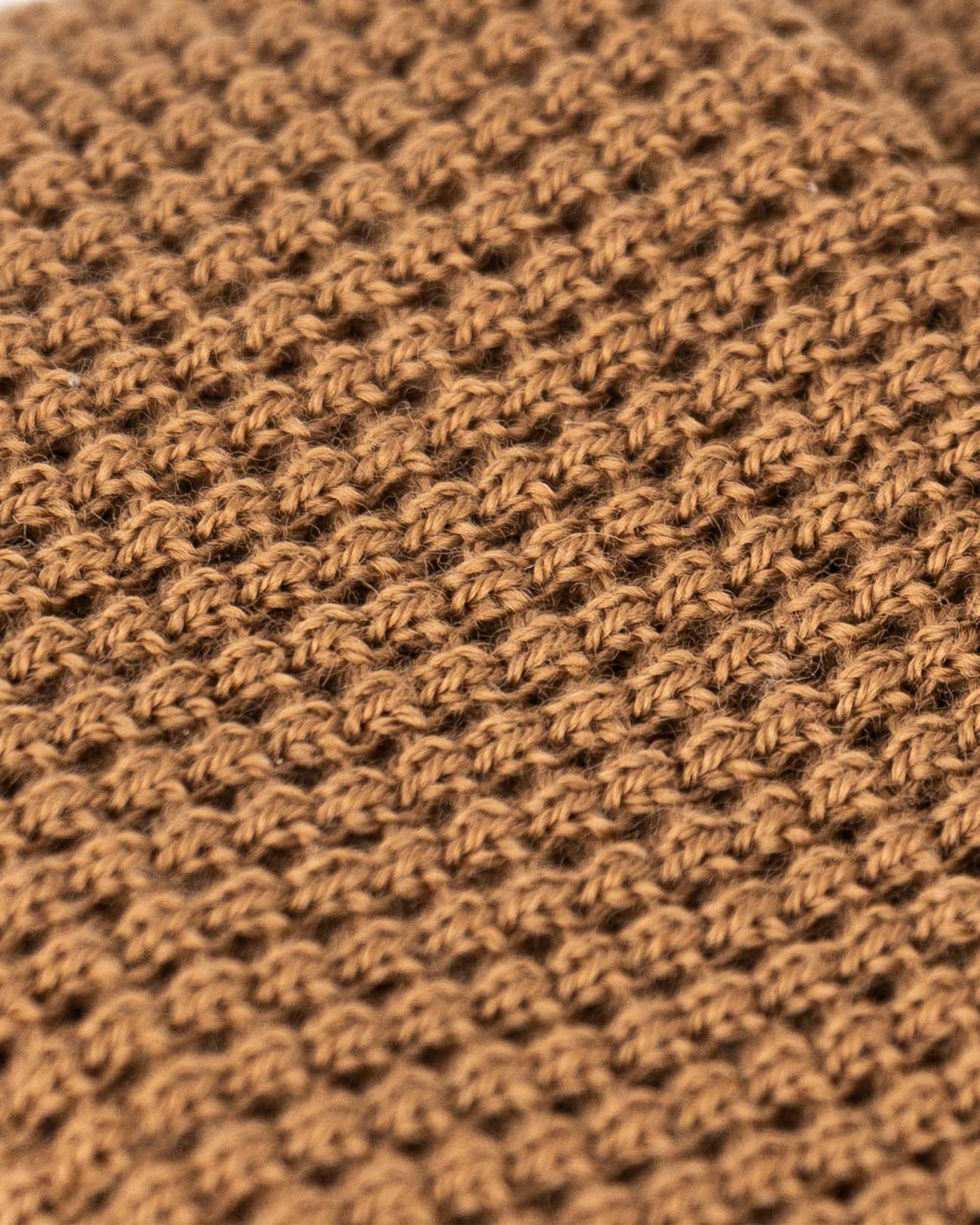 100% Merino wool

Waffle Knit

Peaty's rear beer tag

One size fits all
Made in the home of the UK textile industry, Manchester, our knitted beanies are made from 100% Merino waffle-knit wool for a true one size fits all Snug fit.
Merino is nature's high-performance fabric; a fully renewable fibre that feels great (and itch-free) against your skin. Merino fibres are so fine they trap tiny pockets of air that keep you warm.
Merino regulates your temperature by moving heat and sweat away from your head so you don't get clammy or overheat. It's also antimicrobial, antibacterial and stink-free, naturally.
Our bobbles and beanies are all made from 'five-gauge' knit which is a finer knit than most people use but, since there are many more threads packed into the hat you get a much warmer, higher quality hat as a result.