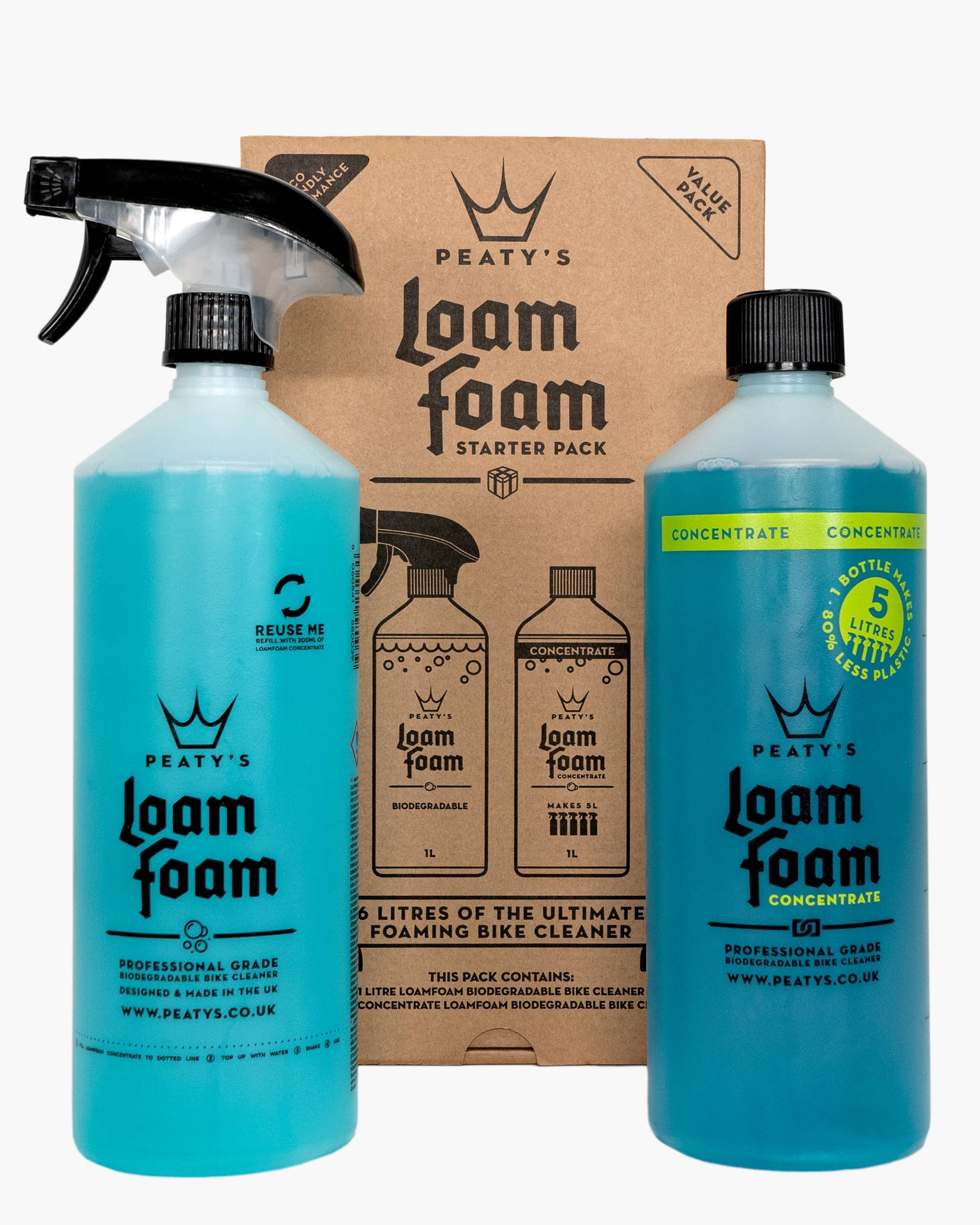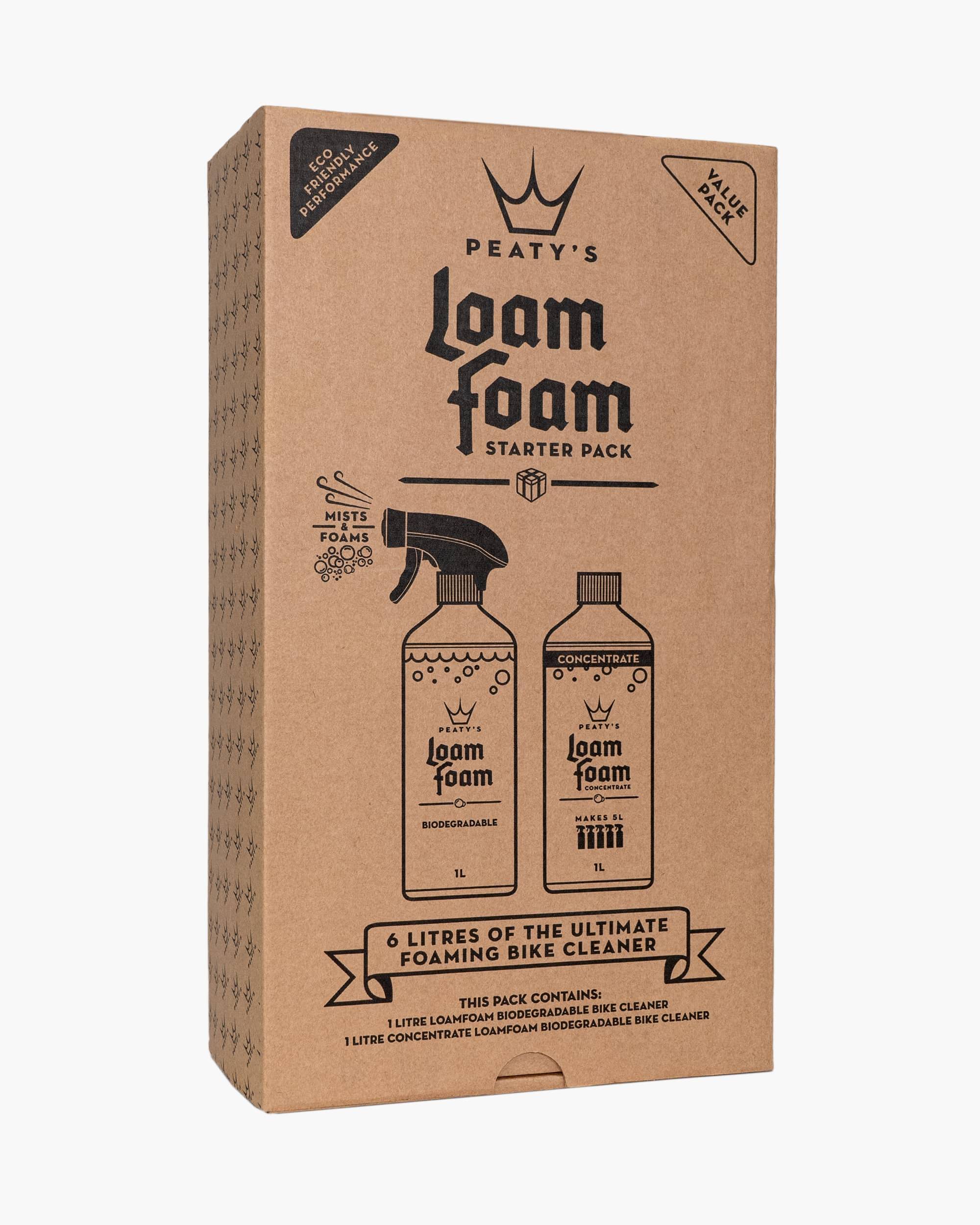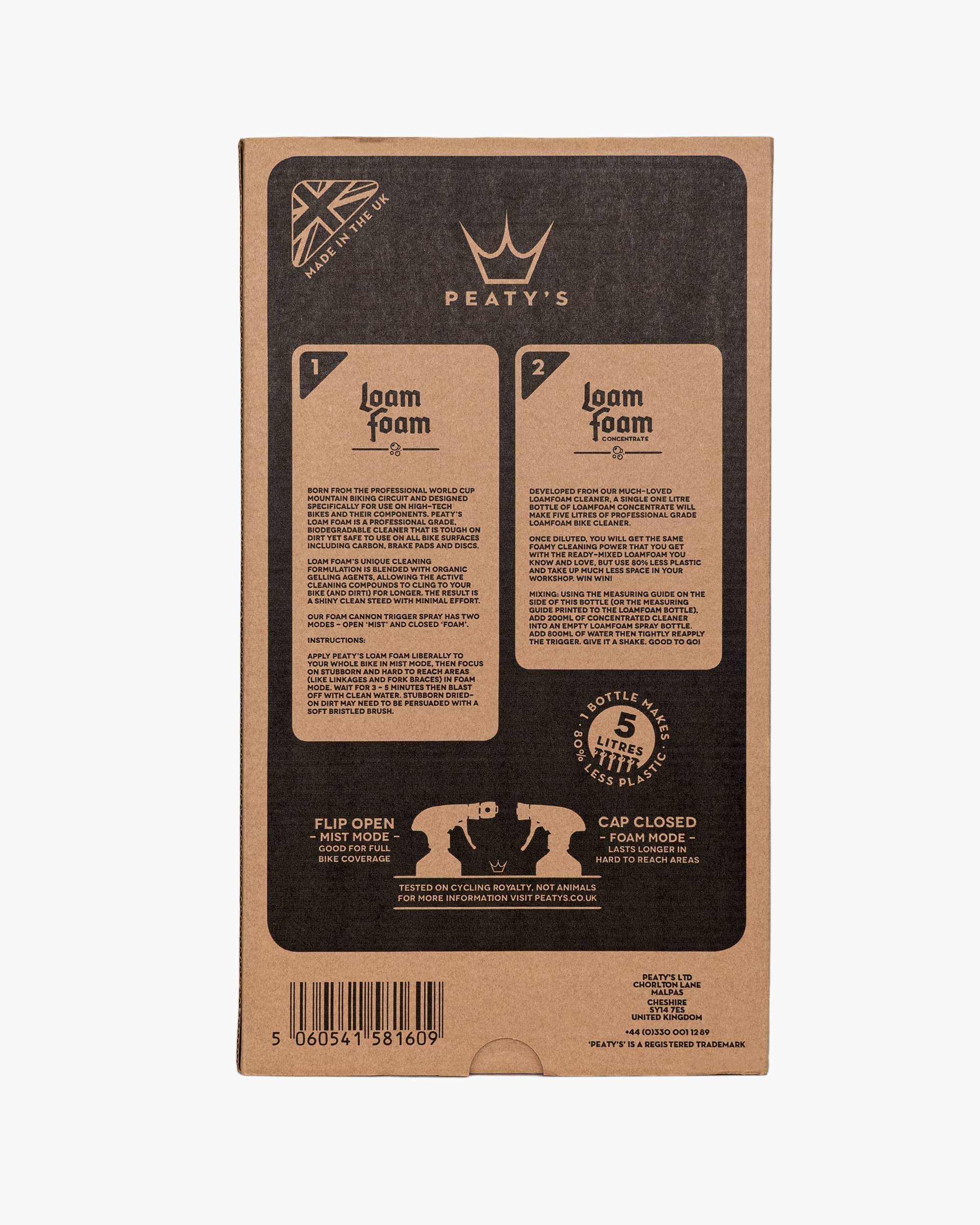 Foam Ready Cleaning Action
Get your filthy ride race ready with this starter pack containing 1 Litre of our biodegradable Loamfoam bike cleaner and 1 litre of LoamFoam Concentrate Making 6 litres of cleaner in one box - There's no easier way to get started with the basics!
♻️The packaging
All our cardboard is uncoated (no glossy polymer coatings here) and made from a minimum of 70% recycled material. Some virgin material is always required to give the papers the strength. Our packaging company is FSC certified which means all the virgin materials are sourced from sustainable and managed forests. We use single black print to make recycling as easy as possible once disposed of.
Peaty's LoamFoam is a minty fresh, professional-grade, biodegradable cleaner that is tough on dirt yet safe to use on all bike surfaces including carbon, brake pads and disks.
LoamFoam's unique cleaning formulation is blended with organic gelling agents, allowing the active cleaning compounds to cling to your bike for longer. The result is a shiny clean steed with minimal effort.
Find out more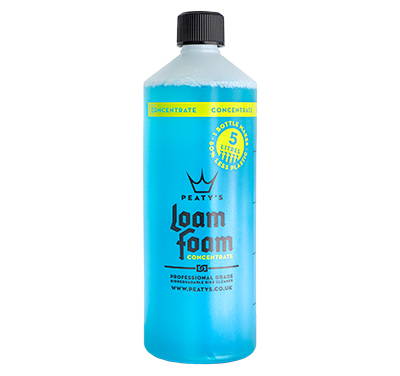 Developed from our much-loved LoamFoam cleaner, a single one litre bottle of LoamFoam concentrate will make five litres of professional grade LoamFoam Bike cleaner.
Once diluted, you will get the same foamy cleaning power that you get with the ready-mixed LoamFoam you know and love, but use 80% less plastic and take up much less space in your workshop. Win win!
Find Out More
---
Frequently Bought Together