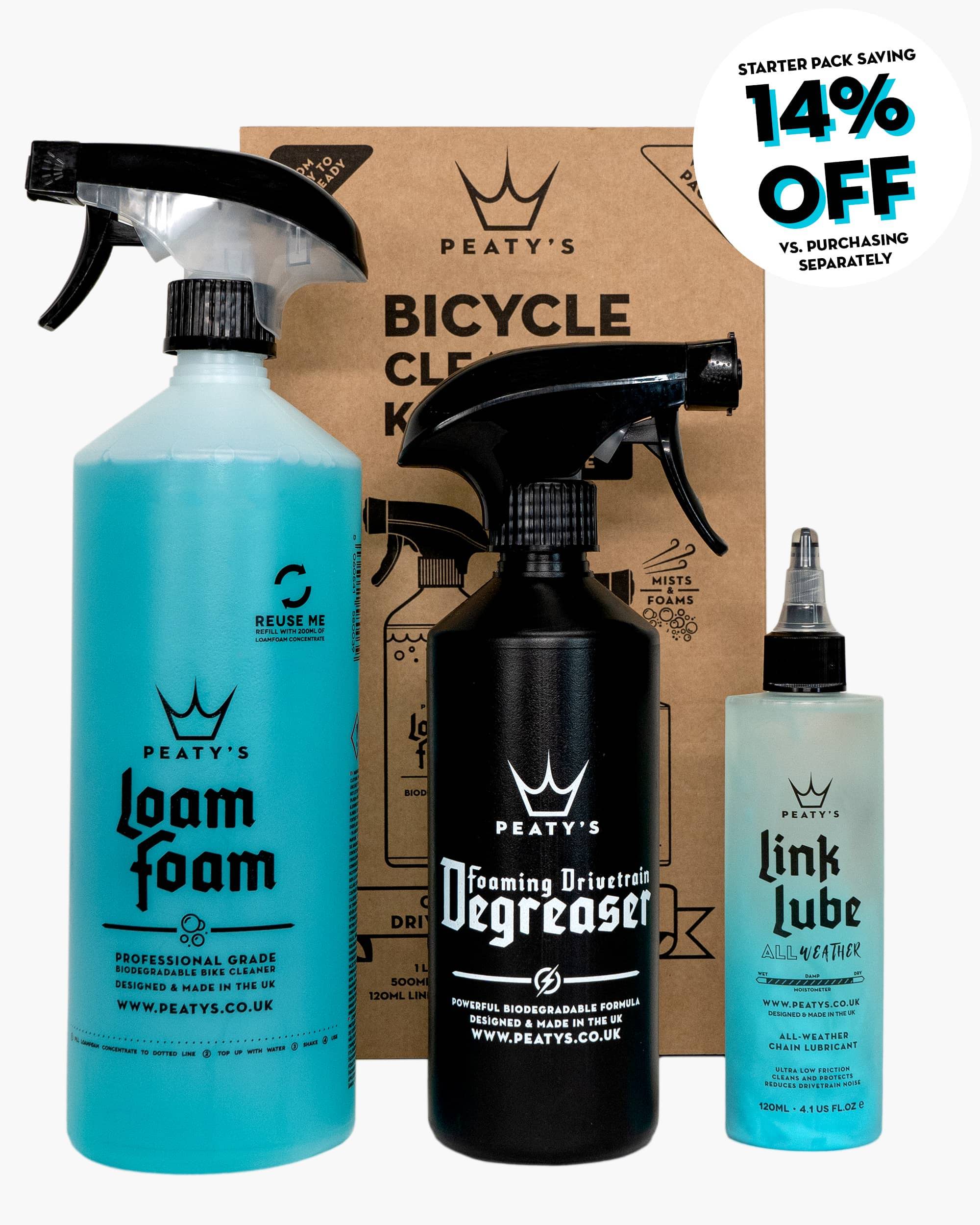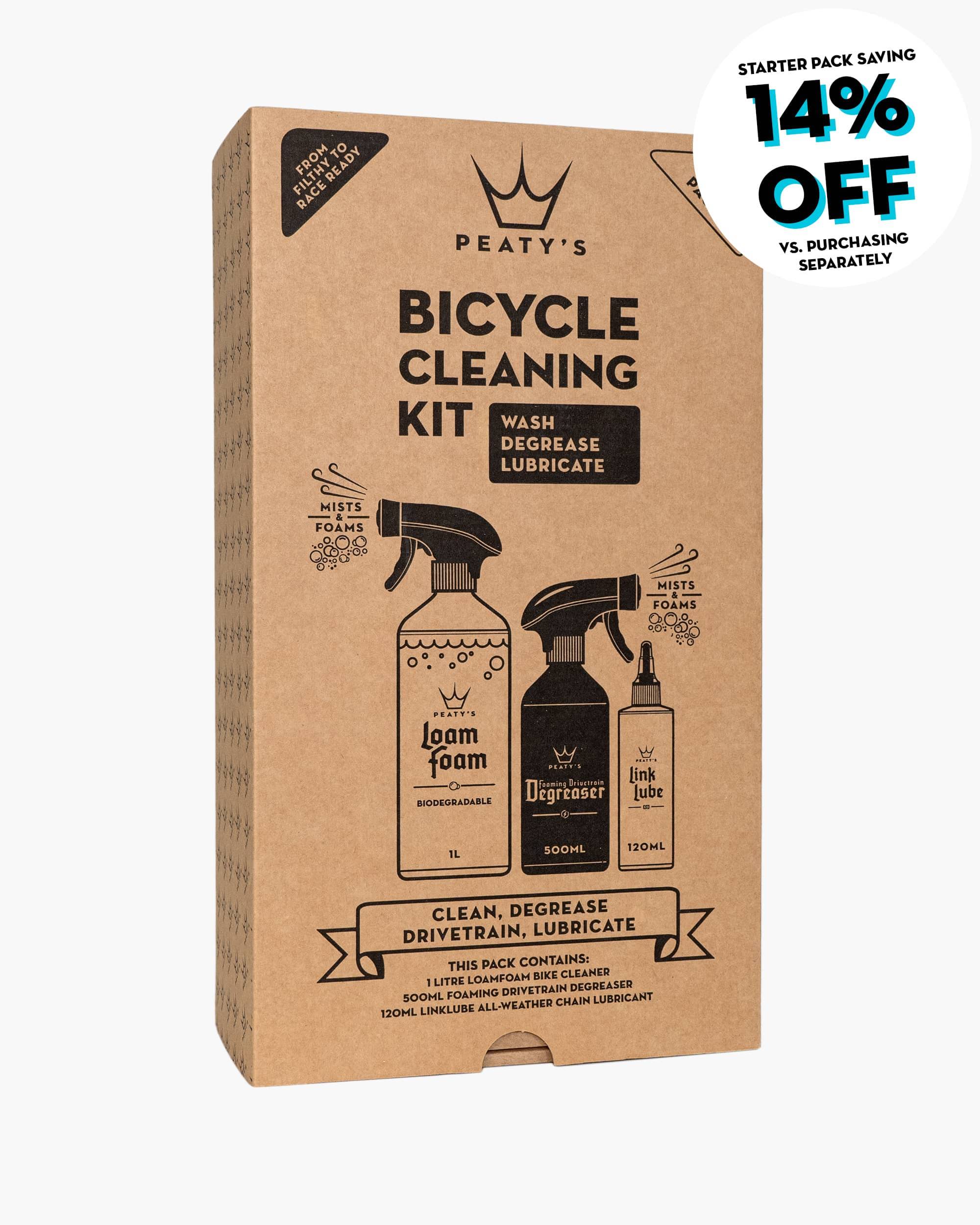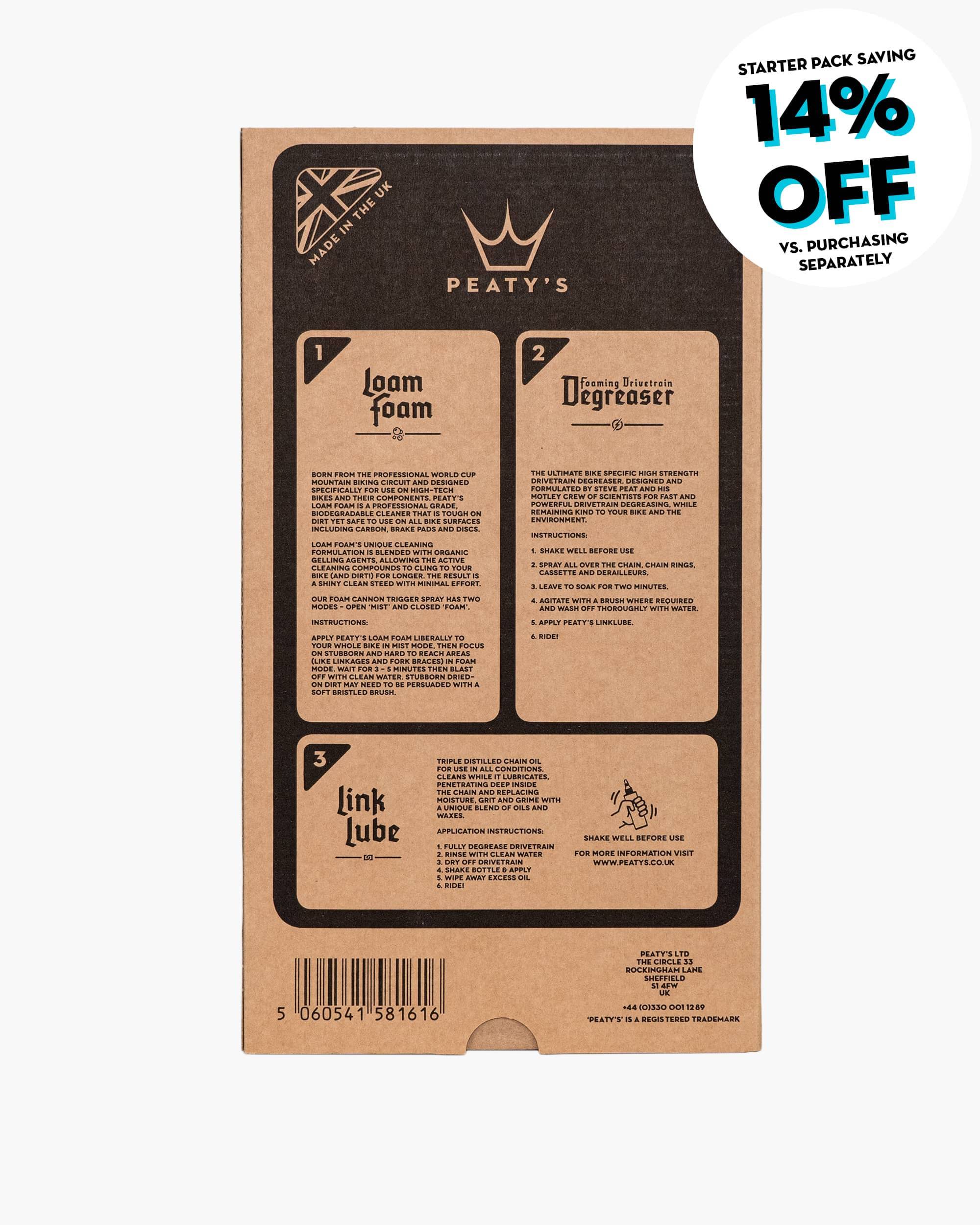 Keep her running clean and smooth
Get your filthy ride race ready with this starter pack containing 1 Litre of Loamfoam Bike Cleaner, 500ml of Foaming Drivetrain Degreaser and 120ml of LinkLube All Weather chain lube.
Representing a 14% saving over buying each of the separate items individually, there's no easier way to get started with the basics!
♻️The packaging
All our cardboard is uncoated (no glossy polymer coatings here) and made from a minimum of 70% recycled material. Some virgin material is always required to give the papers the strength. Our packaging company is FSC certified which means all the virgin materials are sourced from sustainable and managed forests. We use single black print to make recycling as easy as possible once disposed of.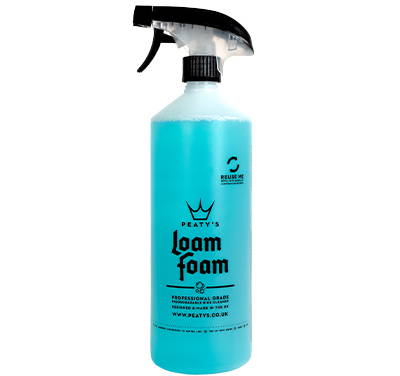 Peaty's LoamFoam is a minty fresh, professional-grade, biodegradable cleaner that is tough on dirt yet safe to use on all bike surfaces including carbon, brake pads and disks.
LoamFoam's unique cleaning formulation is blended with organic gelling agents, allowing the active cleaning compounds to cling to your bike for longer. The result is a shiny clean steed with minimal effort.
Find out more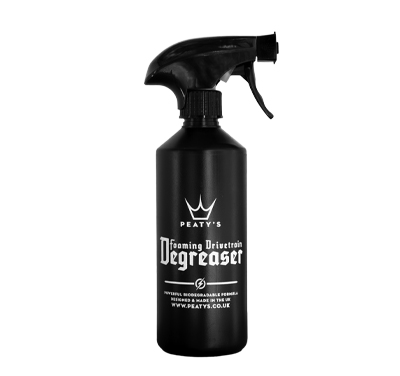 Foaming Drivetrain Degreaser

Peaty's Foaming Drivetrain Degreaser is the ultimate bike specific, high strength foaming drivetrain degreaser. Our powerful biodegradable formula has been designed to be tough on grime for fast and powerful drivetrain degreasing, while remaining kind to the rest of your bike and the environment.
Find Out More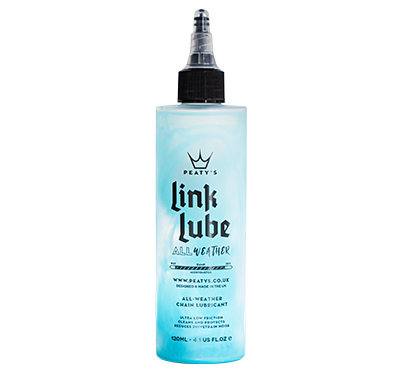 Born in the lab and raised between the tapes, Peaty's Link Lube is a minty fresh, triple distilled, ultra high speed chain oil for use in all conditions.
Our unique two-part formula penetrates and cleans deep inside your chain, driving out moisture, grit and grime and replacing them with unique blend of oils and waxes (Peaty's secret sauce) to lubricate and protect. Yes, you read that correctly... Peaty's Link Lube actually cleans your chain as you use it!
Find out more
---
Frequently Bought Together