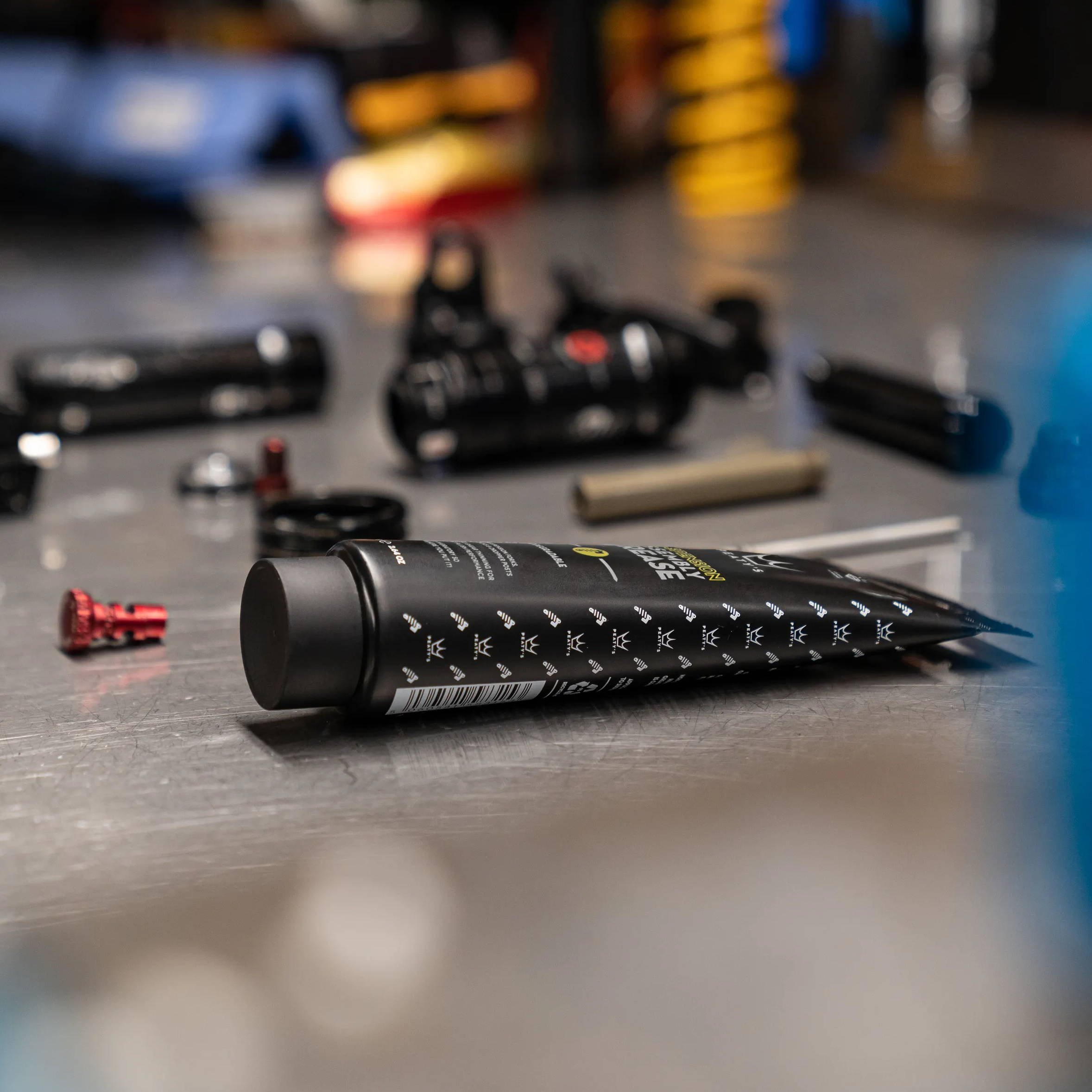 Moving parts create friction. This causes most greases to change in viscosity (known as shear thinning), which can rapidly change the feel & performance of your suspension.
Our grease has been designed to have a controlled level of shear thinning which means your suspension will feel consistently plush throughout your ride or race run. This then also makes it non-migratory which means it stays where you put it!
MOVING PARTS CREATE FRICTION. THIS CAUSES MOST GREASES TO CHANGE IN VISCOSITY (KNOWN AS SHEAR THINNING), WHICH CAN RAPIDLY CHANGE THE FEEL & PERFORMANCE OF YOUR SUSPENSION.
OUR GREASE HAS BEEN DESIGNED TO HAVE A CONTROLLED LEVEL OF SHEAR THINNING WHICH MEANS YOUR SUSPENSION WILL FEEL CONSISTENTLY PLUSH THROUGHOUT YOUR RIDE OR RACE RUN. THIS THEN ALSO MAKES IT NON-MIGRATORY WHICH MEANS IT STAYS WHERE YOU PUT IT!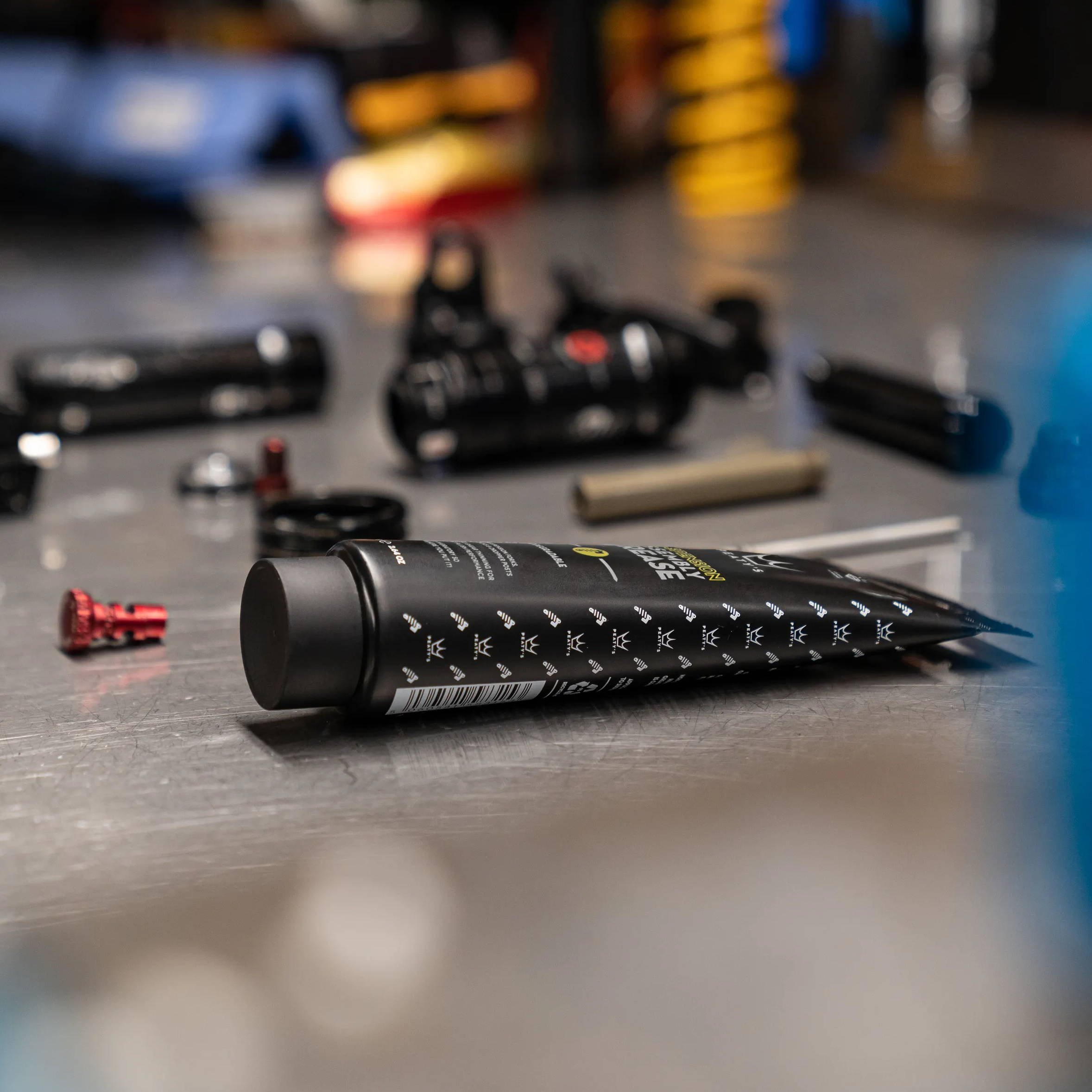 Apply according to the suspension manufacturer's instructions.