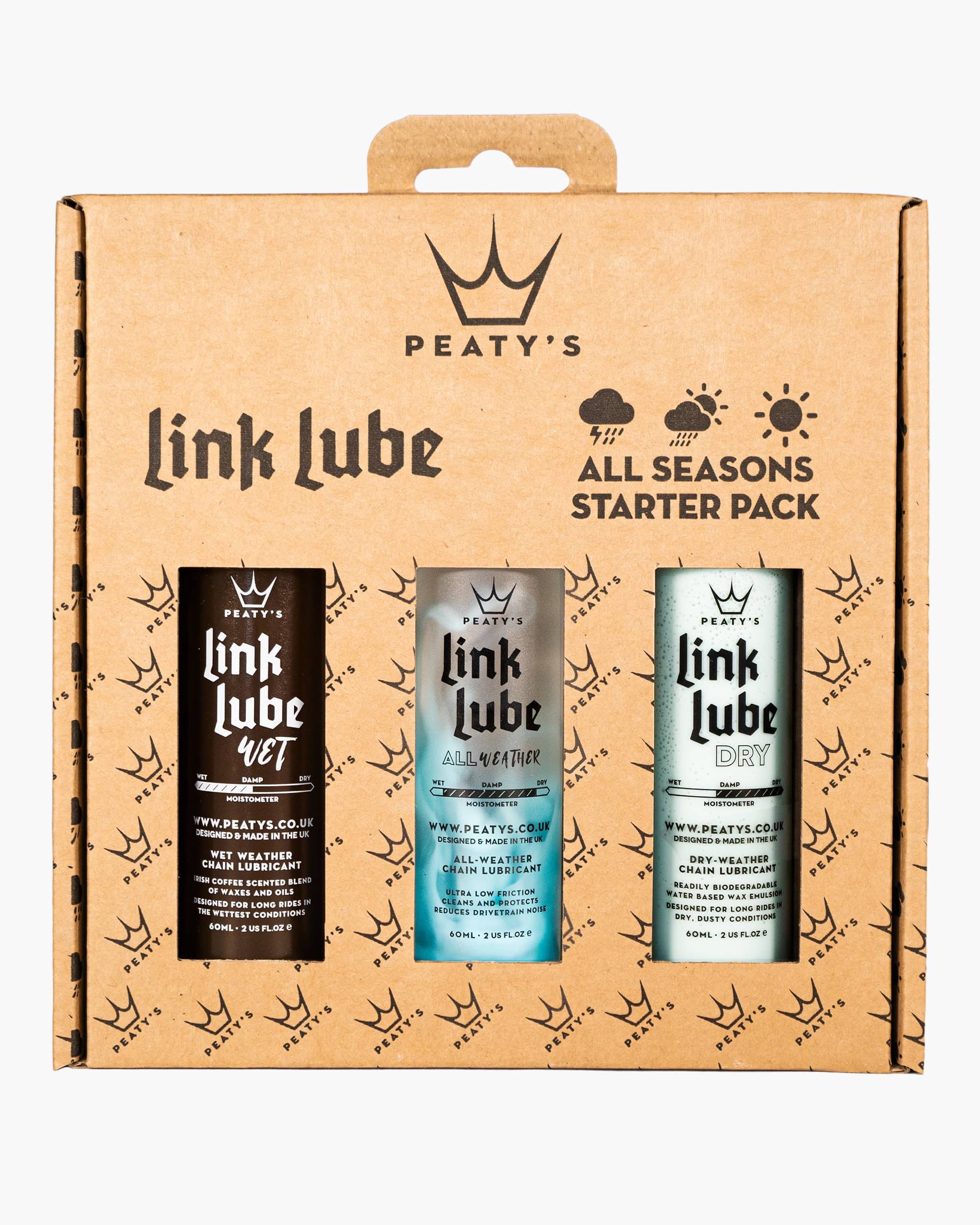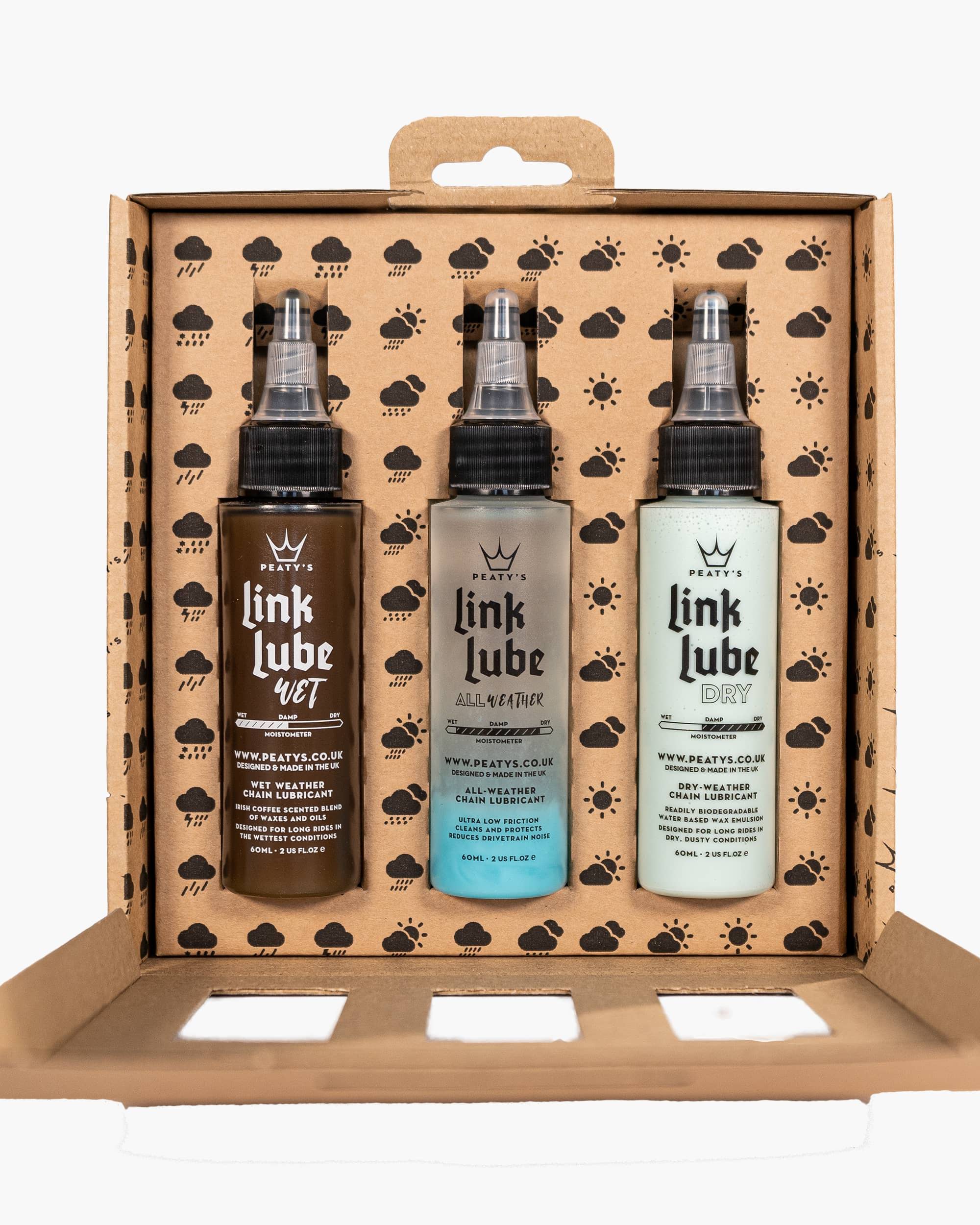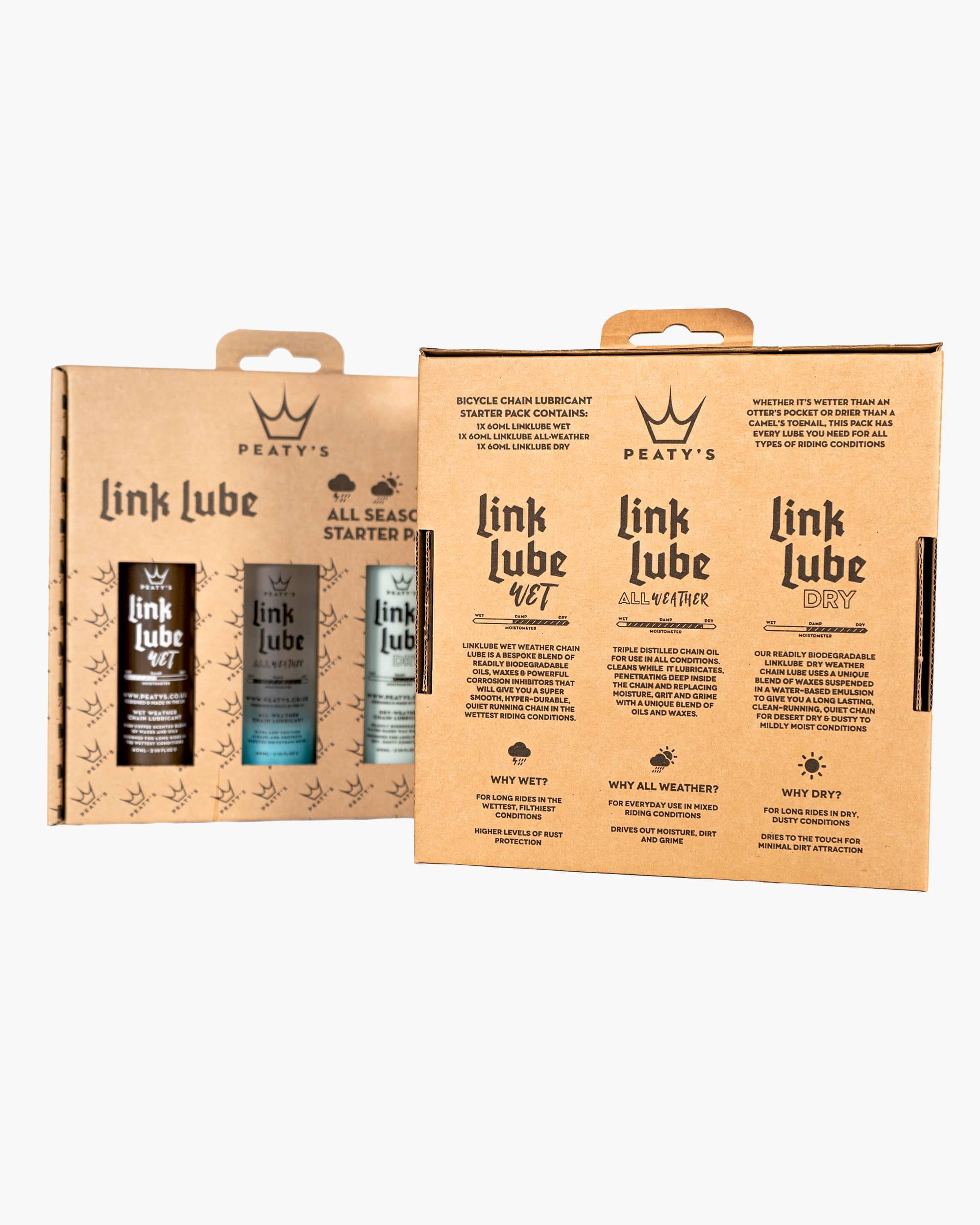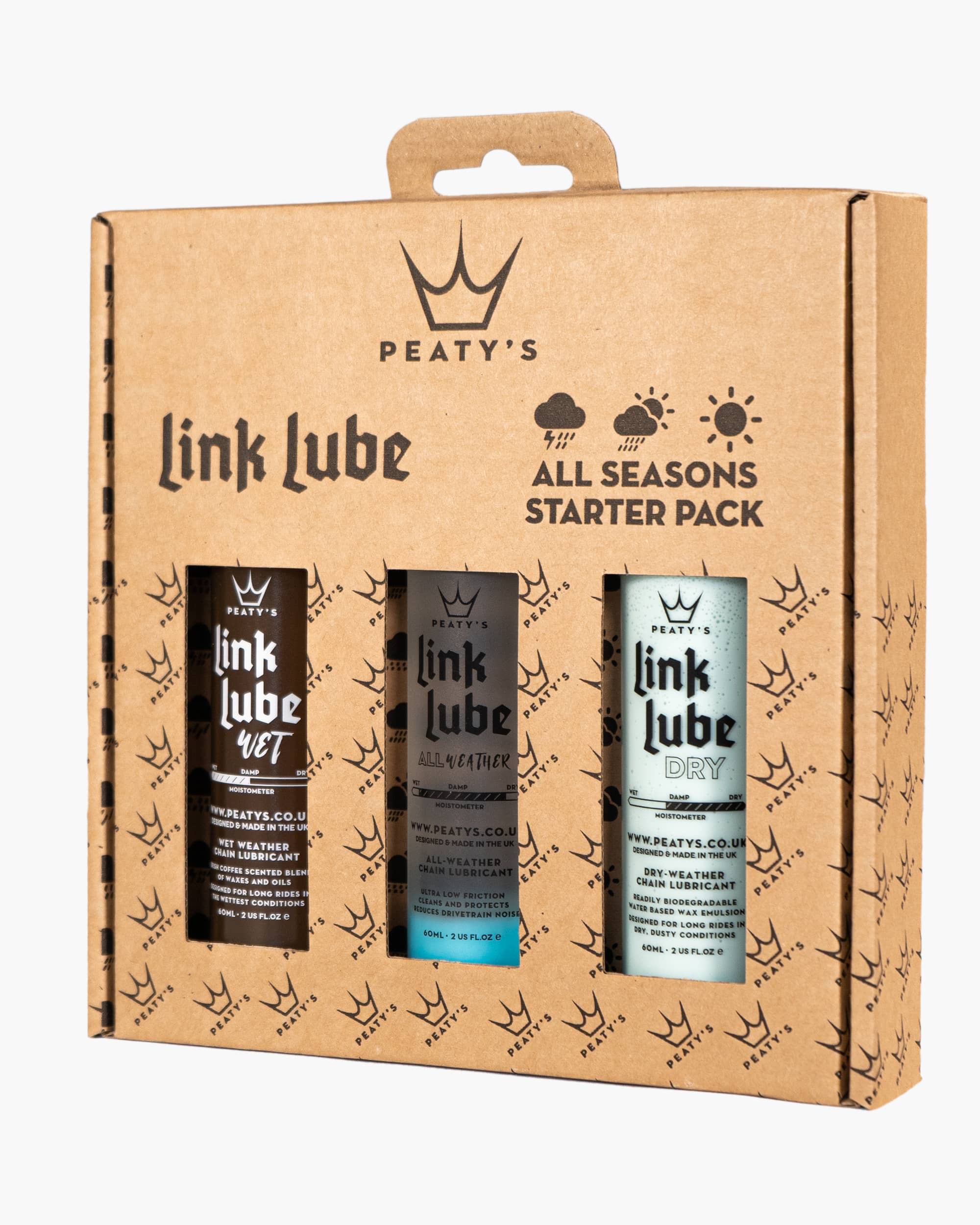 Don't let the weather Compromise your ride
ONE BOTTLE OF 60ML LINKLUBE DRY

ONE BOTTLE OF 60ML LINKLUBE ALL WEATHER

ONE BOTTLE OF 60ML LINKLUBE WET
Whether it's wetter than an otter's pocket or drier than a camel's toenail, this pack has every lube you need for all types of riding conditions.
Representing a 10% saving over buying all of the products individually, this kit includes 1x 60ml LinkLube Wet, 1x 60ml LinkLube All Weather and 1x LinkLube Dry - Find Out More
♻️THE PACKAGING
All our cardboard is uncoated (no glossy polymer coatings here) and made from a minimum of 70% recycled material. Some virgin material is always required to give the papers the strength. Our packaging company is FSC certified which means all the virgin materials are sourced from sustainable and managed forests. We use single black print to make recycling as easy as possible once disposed of.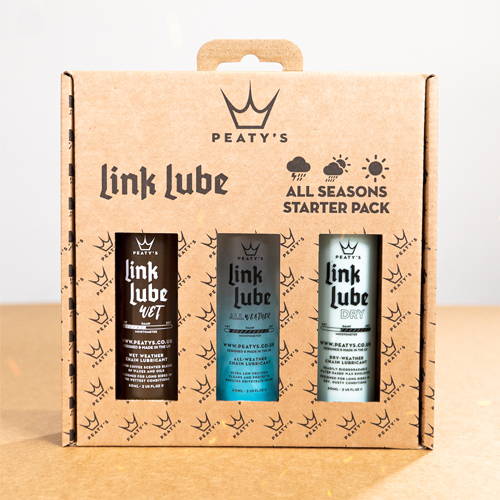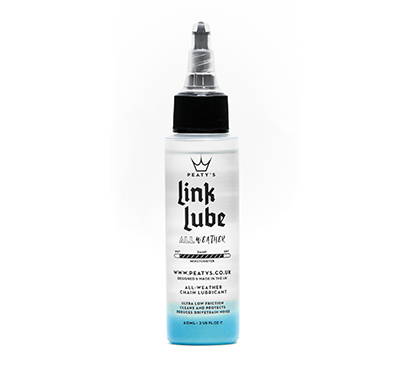 Born in the lab and raised between the tapes, Peaty's Link Lube is a minty fresh, triple distilled, ultra high speed chain oil for use in all conditions.
Our unique two-part formula penetrates and cleans deep inside your chain, driving out moisture, grit and grime and replacing them with unique blend of oils and waxes (Peaty's secret sauce) to lubricate and protect. Yes, you read that correctly... Peaty's Link Lube actually cleans your chain as you use it!
Find out more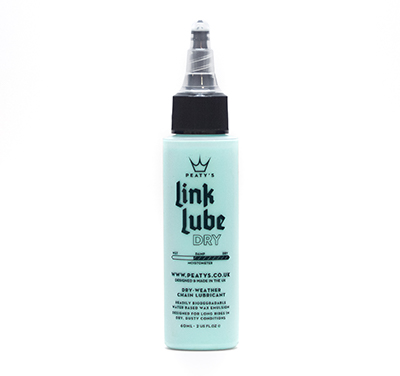 LinkLube Dry is a readily biodegradable, wax-based chain lube for use in desert dry and dusty, to mildly moist conditions. Our unique formula uses a blend of waxes suspended in a water-based emulsion to give you a long-lasting, clean-running, quiet chain.
Find Out More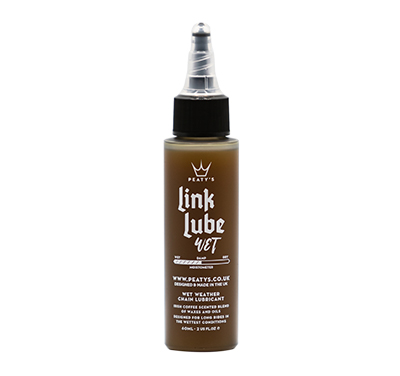 LinkLube Wet Weather chain lube is a bespoke irish coffee scented blend of oils, waxes & powerful corrosion inhibitors that will give you a super smooth, hyper-durable, quiet running chain in the wettest, filthiest riding conditions.
Find Out More