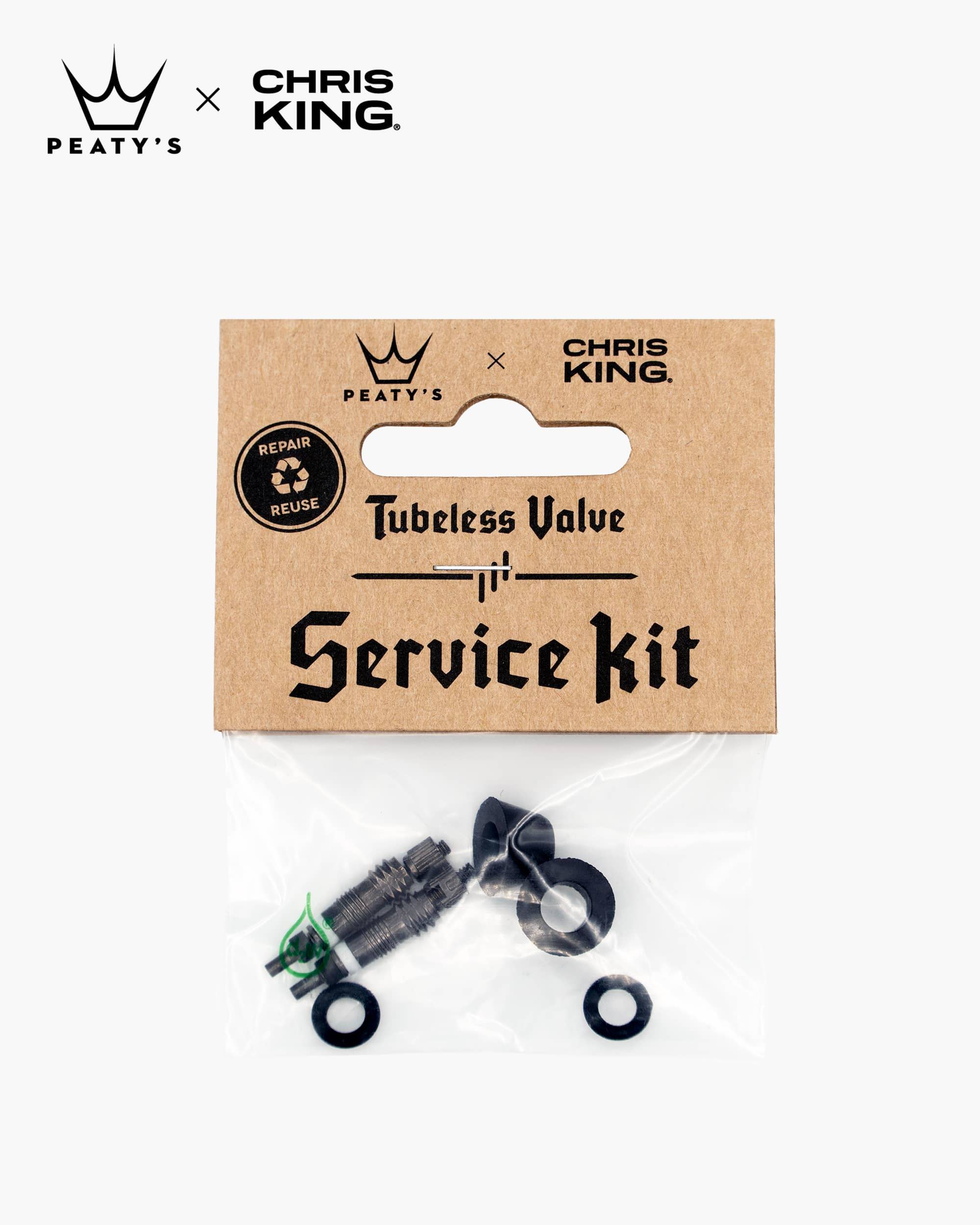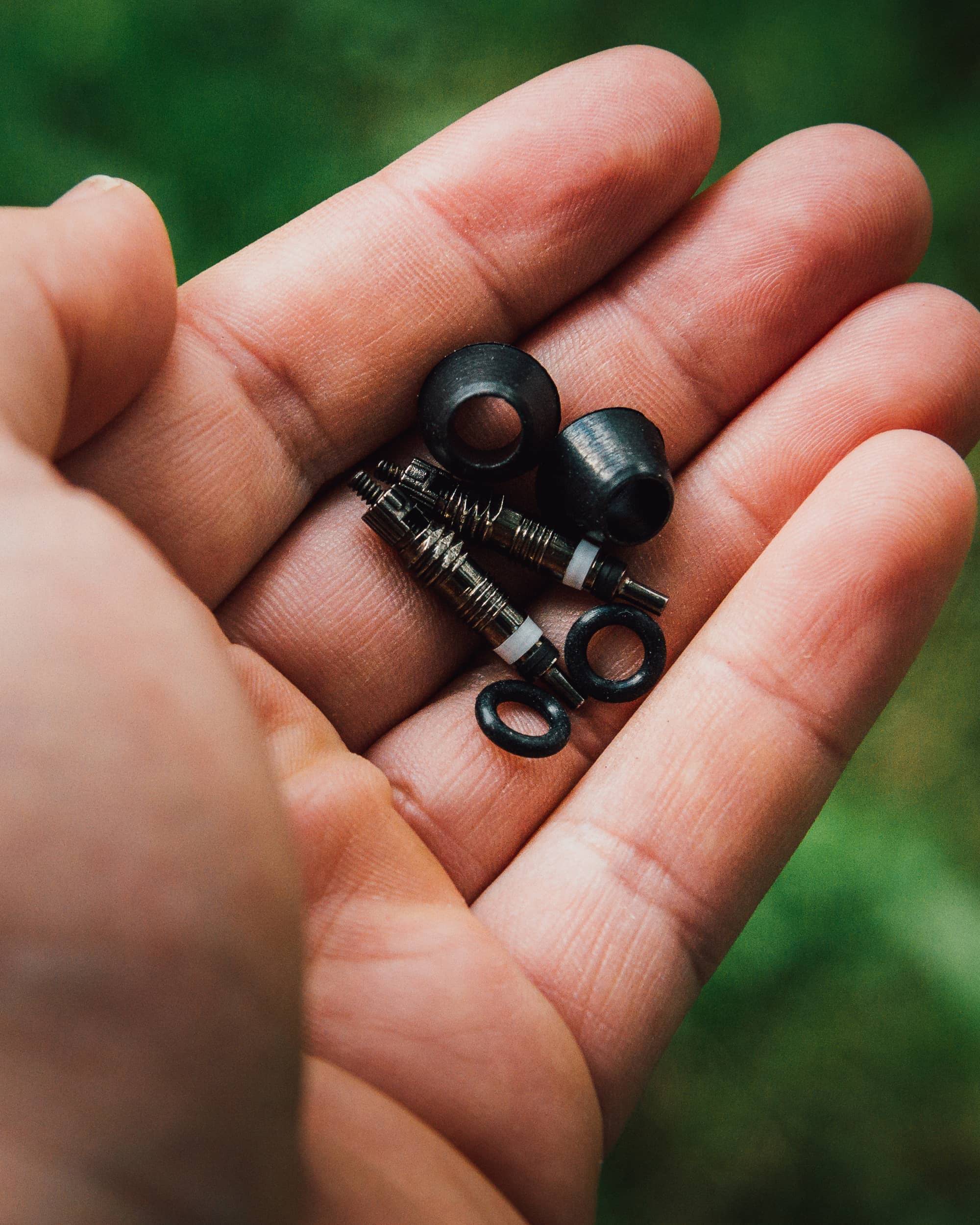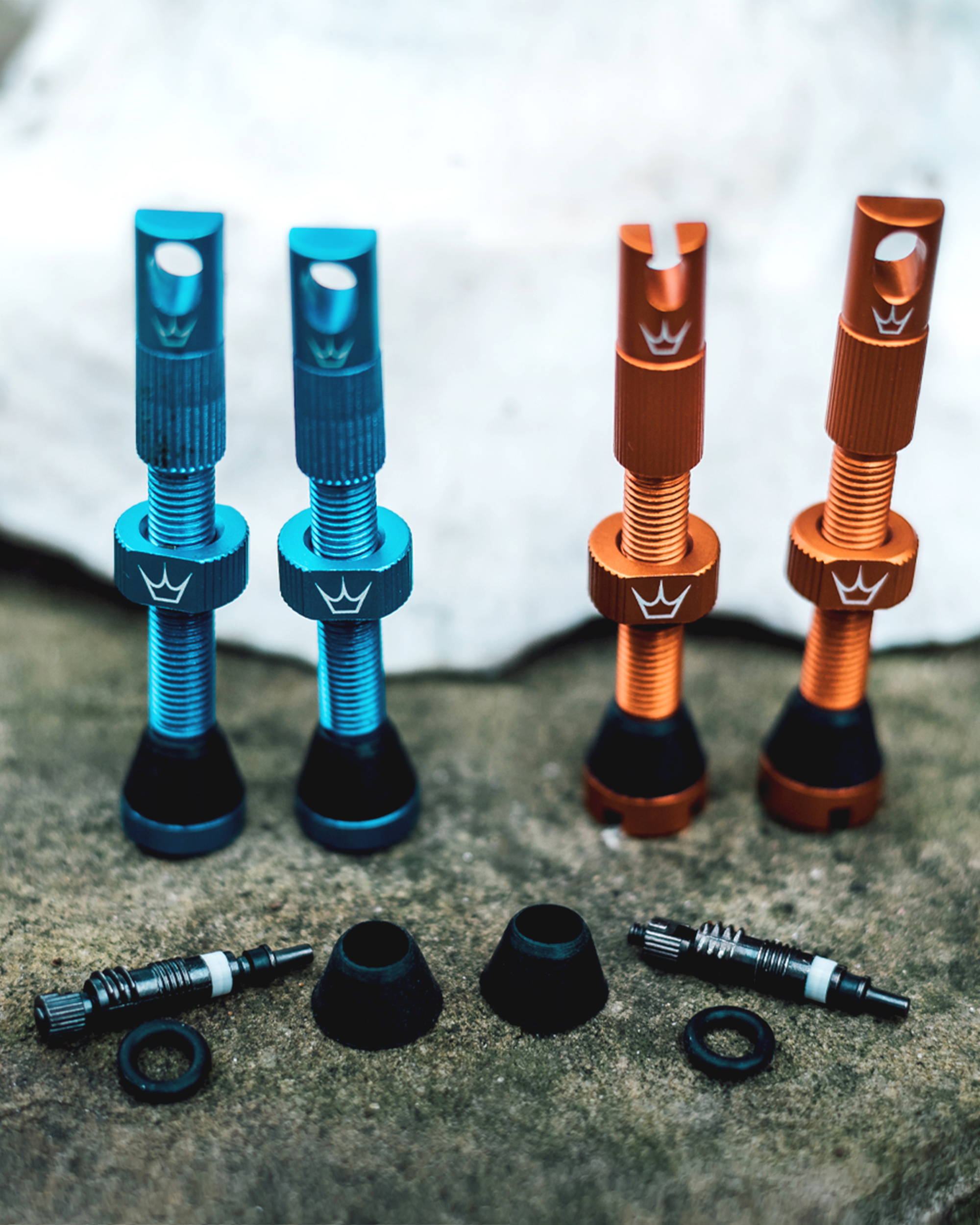 Extend the life of Your valves
📦 What's included?
Each kit contains:
2 x O-rings

2 x Crush rubbers

2 x Smoked black valve cores
Fits 42mm and 60mm valves
Our valves have been designed to be fully serviceable, with removable crush rubbers and o-rings. To extend the life of our valves already out in the market, we have created service kits containing everything you need to refresh and re-use old valves when moving to a new bike or fresh pair of wheels.
♻️ All packaged in d2w biodegradable bags with FSC recycled cardboard headers.
🔮 Bit o'Bling?
Looking to bling your existing valves with new tools or custom colours combinations? Check out our Tubeless Valve Accessory Kits here